How to Create Content For Different Personas
by Jeremy Barnett
How to Create Content for Different Personas
In marketing, content creation is always guided by having a specific goal for the piece.
Establishing a strong presence with your target audience is essential. Regardless of where it will be used, copy needs to resonate with your consumer audience. In a fragmented modern marketing environment, those audience's motivations for your products or services can be diverse and elusive. Creating persona-based marketing language for landing pages, ad copy and customer content deliverables becomes essential in today's media world to solve for this fractured audience.
When you create content for different personas and use the needs, desires, budgets, pain points and other details of your persona it makes your message relevant.
The Benefits of Persona-Based Content
Research shows that 59% of people prefer to purchase a new product from a brand they trust and know. Persona-based marketing content performs better because the audience makes a connection with the content. To build trust and familiarity with your consumers, focus on getting to know your ideal customers and develop content personas that will guide you in creating tailored content that resonates with your target customers and drive engagement.
If Amir is interested in your latest product and is already familiar with other options in your industry, your content will read differently than if you were writing for Alicia, who is newer to the industry and is not quite sure which solution is best for her needs. Instead of trying to make one article fit for both Amir and Alicia, tailor the language for each persona to connect on a more personal level.
Without a concise and well-documented persona-based marketing strategy, marketers will not achieve the goals they have set for their content program. Only 37% of B2B marketers have a documented strategy despite its high Return On Investment (ROI) including lowering the Cost per Customer Acquisition (CPA).
Why You Need Multiple Customer Personas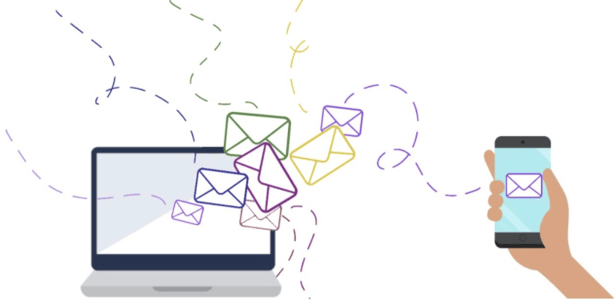 If your brand has multiple product offerings that service different segments, then having a well thought through persona strategy is essential.
Also, if your brand features one core product with multiple use cases, then a persona-based content strategy that
Targets the right people..
With the right message..
At the right time...
Collectively, these three points produce better results.
This requires taking a holistic account of your target audience and what they resonate with. Are they clearly narrowed down into one audience, or are they distributed across two or three audience segments? It is easier to add additional personas that will assist you in narrowing down into individual verticals or preferences, instead of choosing one broad demographic to fulfill too many individual characteristics.
Multiple personas are also valuable if you want to expand into a new market segment. While the customer may be buying the same product in this new market segment, the perceived value proposition, use case, and purchase motivation can be unique to the new market segment.
This means that your content must be tailored to the individual customer personality of the new market segment to deliver optimal results.
Knowing Each Persona's Pain Points
The best performing content goes beyond the surface level functions and addresses the points of the customer problems they are trying to solve. Imagine a company selling a SaaS platform to medium-sized and enterprise-level companies. These two types of companies have different needs, budgets and pain points.
The VP of Marketing at a small to medium (SMB) sized company might be interested in your product, but is price sensitive and knows they can still manage if all their pain points are not resolved.
Whereas, the VP of Marketing at an enterprise-level company is less price sensitive, however, they want a single tool that solves all of their pain points.
These two situations require different messaging tailored to each persona. Always keep in mind the pain points of each persona when creating content, as pain points are not always relevant across each customer segment.
If the SMB VP reads you content which is designed for the enterprise-level VP, it likely won't resonate. However, if content served is tailored to him/her, then the connection to your product will be more likely to drive a positive outcome.
How To Use Personas to Create Content
Personas act as filters. Each individual piece of content must pass through the appropriate filter for it to be effective. If content does not pass through the filter, it should be repurposed or taken back to the drawing board.
There are 3 core ways to use your personas to inform your content strategy:
Language

Interests

Role & Responsibilities
Next, Publishing the Correct Language for Each Persona
Using multiple personas for your organization allows for customized language and jargon-free communication. Examine the following two different personas and their responsibilities.
Marisol
Responsible for the marketing budget and related activities

Executive level position
Jacob
Responsible for coordinating marketing campaigns

Middle-management position
This contrast in responsibility informs your content.
Marisol, for example, likes to consume complex, complicated, and comprehensive content. On the other hand, Jacob is more accustomed to content that is somewhat less complicated, tactical, and technical.
Your customer's time and attention is valuable and limited. If you take too much time to introduce concepts to someone who is already familiar with them, you risk losing them as a reader and as a lead.
Know Each Persona's Interests
Content marketing, whether a detailed blog post, email newsletter or Instagram post works best when content is tailored to the interests of the persona.
For example, if you are a green beauty company, consider related interests such as recycling, animal welfare or farmer's markets when brainstorming content topics.
Knowing your customers' interests will help you better demonstrate and unpack complex topics, identify design elements and create a closer relationship that translates into sales.
Consider Your Persona's Role & Responsibilities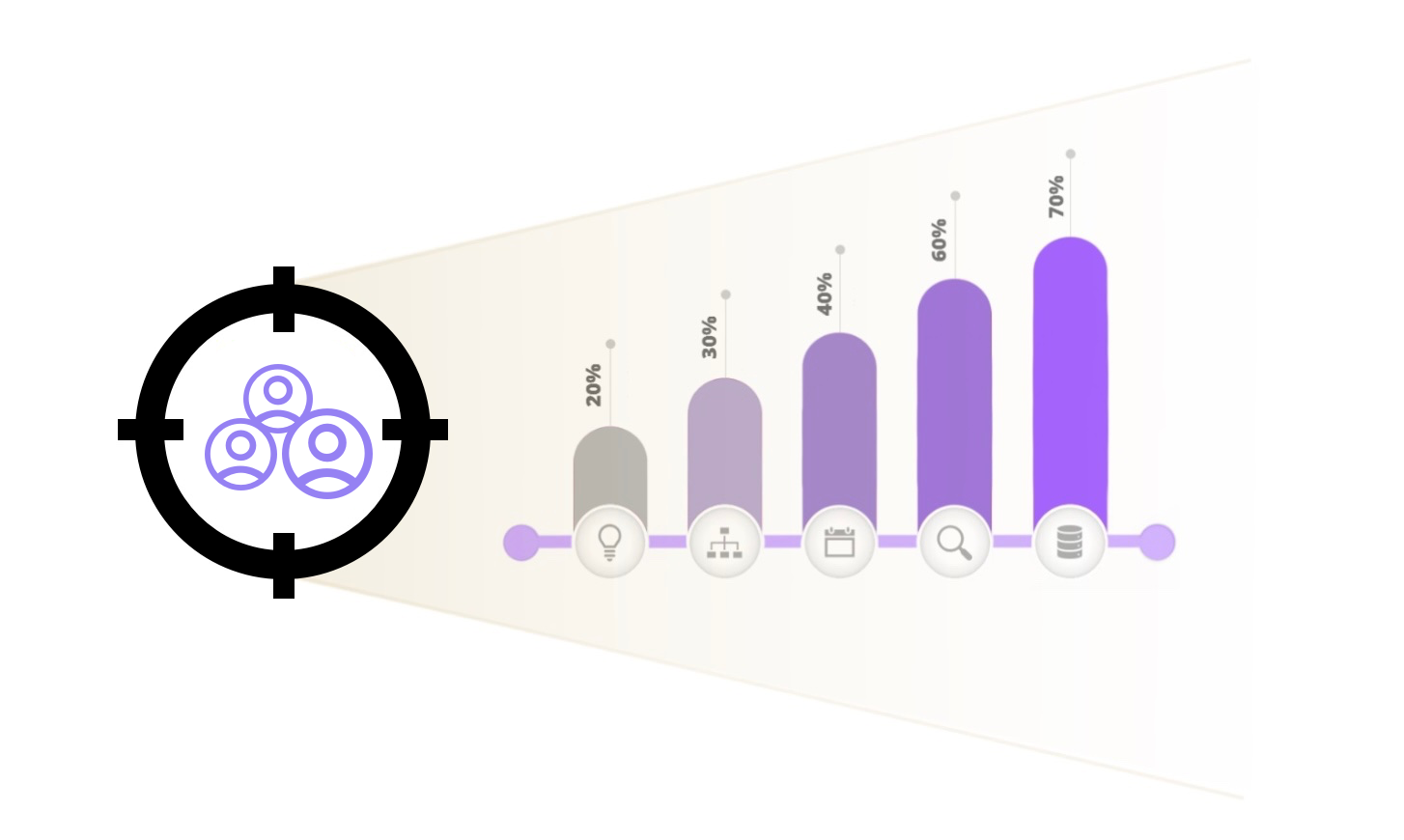 Your prospective client's role should guide communication. Normally, a decision-maker wants different information than someone who researches a topic that will be presented to a decision-maker.
A decision-maker wants digestible content about a variety of market trends that validate decision-making. This may include short and long-form pieces of content that break down concepts that can be presented and implemented.
You may also want to consider the size and structure of the company. The VP of Sales at a pre-seed startup, for example, is typically involved with more day-to-day activities than the same position, but at a Fortune 500 company.
The more information you collect about the position of the persona, the more targeted your content will be.
Using Multiple Personas to Inform Lead Generation
A strategy we love is the creation of highly segmented content used as lead generation magnets. Marketing materials like e-books relate to specific interests, needs and pain points.
Let's continue with Marisol and Jacob as examples. As an executive, Marisol would be more likely to provide her email for a benchmark guide on how to get the greatest marketing ROI from Q4 budget initiatives. While Jacob would be apt to provide his email address for a webinar on marketing campaign best practices for Facebook.
By focusing on each persona's needs, you create better content that speaks to their needs, interests, roles and responsibilities.
RAD AI as an Enterprise Solution
Analyzing vast amounts of data to unlock insights for a particular persona is challenging and time consuming.
Harness the power of proprietary machine learning (ML) and drive incremental content performance. Analyze real-time linguistic data and identify language that resonates with each customer profile. Speak with a team member today about how RAD AI can deliver content performance goals beyond expectations.
See RAD AI in action - Book a Demo!
---
Jeremy is the co-founder and CEO of Rad AI. His mission is to connect data science to creative decision-making and give marketers the power to make AI-informed decisions.