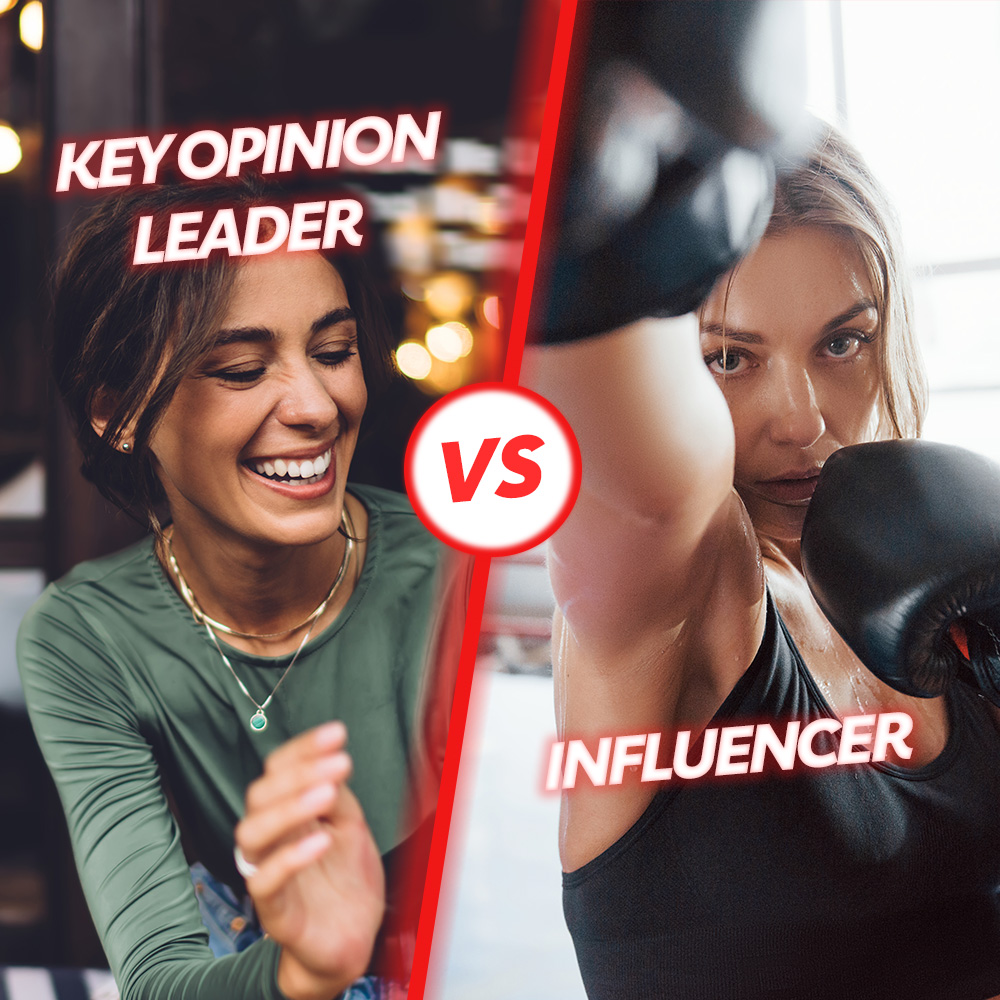 Turning B2B Influencers into Key Opinion Leaders
by Tyson Black
Building B2B KOLs with Artificial Intelligence
Key Opinion Leaders, better know as KOLs, often provide brands the competitive edge needed to win. When your market looks to your brand for thought leadership, you gain the instant credibility boost of being a recognized expert in your industry. Your posts are more likely to be shared and your marketing list is growing.
As traffic increases, sales conversion rates follow buoyed by the reputation you gain from the KOL endorsement. This adds self-sustaining passive income streams to your company's profits while lowering marketing costs with increased margins. Effective KOL marketing can give your brand the reputation, reach, and revenue you need to increase market share.
But how do you attract KOLs to your brand? Do you have to rely on intuition and luck to turn your influencers into thought leaders? Do you have to guess what type of results your investment will yield? Or is there a systematic way to get KOLs to promote your company, products, and services that delivers predictable return on investment?
At RAD AI, we've developed a data-driven approach that leverages our AI for the sole purpose running profitable KOL programs. Here we'll share our step-by-step process for using artificial intelligence to mine data sources such as Reddit, Meta, and Twitter for influencer/KOL marketing. We'll walk you through how to use AI to match your campaign goals, target audience, and content strategy to the ideal influencers/KOLs for your brand. We'll show how we to optimize your campaign for a measurable return on investment and improved ad spend. And we'll use three case studies from different industries to illustrate how our data-driven approach to influencer/KOL marketing yields quantifiable, improved ROI.
The Art of Finding the Right KOL
How do you turn an influencer into a KOL? Opinions vary on what makes key opinion leaders distinct from influencers. Forbes Council Member Rafael Schwarz draws a helpful distinction between experts, influencers, and key opinion leaders.
Experts are knowledgeable in their subject area. However, they don't necessarily have a large online following or lead opinion in their field. Some experts may have sizable online followings, but others may speak to their markets through small discussion groups, specialized websites, or non-digital channels such as books, journals, classes, and seminars. Some experts may shape opinion, but others may be well-informed about reigning opinion.
Influencers have large followings on social media. However, they aren't necessarily experts in their markets, and they don't necessarily shape opinion. Some may be experts or opinion leaders, but most simply popularize the opinions of others who are experts or thought leaders.
KOLs shape thinking in their fields by introducing key concepts, paradigms, strategies, methods, or other innovations. They usually are experts, but they may be intuitive thinkers with an untutored knack for innovation. They may have large online followings, or they may exert online influence indirectly through others, such as experts and influencers.
By these definitions, for an influencer to become a KOL, online followings must be combined with thought leadership. By the same token, if KOLs want to become influencers, they need to attract followers to their way of thinking.
How RAD AI Turns B2B Influencers into KOLs
To elevate an influencer to a true KOL, then, or vice versa, you need to combine two key elements: an ability to attract your target audience and an innovative message to deliver them. AI can help you in both these areas by pinpointing who your target audience is, what type of content will attract them, and what influencers are best positioned to reach them. Here's how it works step-by-step:
Step 1: Define Your Campaign Goals and Benchmarks
Your client success manager guides you through our process from start to finish.
1. Discovery questions and campaign objectives
2. AI training models for campaign deliverables and inputs assigned
3. Confirming performance goals and KPIs
4. Connecting brand-owned and social channels for performance tracking
5. Establish benchmarks and set time
Step 2: Build AI-informed Audience Personas
In the next step, we help you build AI-informed personas aligned with your target audience. We gather data from over 26 million daily Reddit conversations and other API connections. We identify the dominant interests and topics that matter to your audience. To deepen your insights into your audience and expand your outreach, we identify secondary and overlapping interests. With your approval, we use the resulting persona to guide your B2B KOL creative strategy and influencer campaign.
Step 3: Creative Concepts and Strategy
Once we've defined your target persona, we help you develop an AI-informed creative strategy that matches your target audience. Relating your campaign objectives to your target audience and their interests, we help you identify what type of content appeals to your campaign targets and objective. We also analyze where and when to distribute your content for maximum impact. After reviewing our recommendations, we secure your approval to confirm your creative strategy.
Step 4: Matching Key Opinion Leaders
The next step of our process connects you with key opinion leaders and influencers who match your audience persona and creative strategy. This helps you shorten the process of creating KOLs and influencers by connecting you with ones who already are positioned to reach your intended audience. We identify the top 1% of KOLs and influencers who match your campaign objective, audience persona, and content strategy.
Our process identifies brand evangelists then helps you secure and contract them. We onboard them onto our platform so their content can be shared and distributed for maximum impact at scale. We help you set content due dates and ensure quality assurance standards are met at every stage of the process.
You can use our platform to review submitted content for approval or rejection at scale. We help you manage your assets and upload your content to Facebook, Instagram, TikTok, LinkedIn, Twitter, and paid content adaptation.
Step 5: Proof of Performance
1. We track performance by each predetermined KPI
2. We use content ranking models to make personalized content recommendations
3. We correlate influencer content performance to any social/brand owned channels
4. Provide proof of performance reporting tailored to dates, objectives and budgets
Measuring ROI and Following the Data
What results does a data-driven approach to KOL influencer marketing achieve in practice? Let's breakdown how RAD AI uses data to guide campaign objectives, benchmarks performance and deliver predictable results at scale. Below are three case studies from RAD AI clients to illustrate;
Case Study #1: B2B Google Ads | 300% CTR Improvement
In one campaign for a B2B franchise client, we achieved a 300% improvement in Google Ads click-through rates. The client contacted us seeking help with their Google Ads performance. To assist them, we used our technology to optimize their messaging for their ad headlines and product descriptions. We recommended 45 Google Ad variations with varying budgets and bid allocations. The client selected the most important ads for AI optimization. Our platform automatically adjusted the language in each ad to fit corresponding customer profiles.
The results, measured against their benchmarks, reflected a 300% CTR improvement. Their historical CTR for the prior three months averaged 0.41%. This increased to 1.5% the first month following the campaign launch and 1.24% the next month, with evergreen content rising to 1.48%. Impression volume also grew by 20X.
Case Study #2: B2B FinTech | 246% Organic Traffic Increase
In another case study, B2B credit management platform asked us for help optimizing their existing content with AI-informed influencers to increase organic traffic and leads. We used our AI technology to develop consumer touchpoints across designated digital properties and the right KOLs to deliver the messaging.
The campaign increased our client's organic traffic by 246%. Average page views per month increased from a starting benchmark of 8,130 to 20,000 after optimization. Overall lead volume increased by 250%, and the conversion rate on blogs increased by 23% over six months when the KOL created content was included.
Case Study #3: Government Agency | 3.5X ROI Increase
In a third case study, a national government agency asked us to help increase awareness of entrepreneurship opportunities in regional and national markets. To achieve this, we used our AI-informed technology to analyze data from Reddit, Meta, and Twitter. We identified our client's ideal audience persona and content strategy and matched them to the KOLs and influencers best suited for their campaign. We used real-time feedback to guide campaign and paid media decisions.
The results of our campaign delivered our client a ROI increase of 3.5X their initial investment. Our selected KOLs and influencers outperformed expectations by 250%. RAD AI's content ranking models increased paid media results by 27%, while sponsored content exceeded benchmarks by 187%. Scoring for quality engagement went over-index by 200%.
How RAD AI Helps Clients Win
Results for each client start during the discovery phase of our onboarding process. Before each campaign begins, your dedicated success team applies RAD AI to your campaign objectives. Our experts use our AI to guide every creative ideation, campaign concept and KOLs recommendation.
The onboarding phase connects our platform to your digital properties to develop measurable benchmarks and timelines. Then, after developing your AI-based audience persona and creative strategy, we deliver you a project plan for approval.
Following project plan approval, we submit KOL influencer recommendations for approval and subsequently launch your campaign. We onboard your KOL partners and begin coordinating in-platform content submissions and revisions. Once your content goes live, we manage optimizations and advanced reporting cadences to your specifications. Through regular calls, daily communication and proof of performance reporting - we ensure your campaign achieves your target goals.
Using a data-driven approach to KOL marketing will achieve measurable results and a reliable return on investment when executed correctly. Our AI-powered approach quantifies performance from beginning to end, from KPI-defined goals and benchmarks to measurable transparent, guaranteed results. The days of subjective guesswork about whether you're making a good investment or decision are over.
View a demo today and see how the RAD AI platform works, or contact our team to discuss how we can help you achieve your influencer/KOL goals.
---
Written by Tyson Black
Tyson specializes in helping brands build and scale cutting-edge influencer marketing campaigns.He has worked with and led multiple teams to execute and optimize end-to-end creator-focused initiatives that are measurable, scalable, and impactful for brands of all shapes and sizes - including Samsung, Porsche, Dollar Shave Club, Adobe, Jeep, Dodge, PayPal, Credit Karma, Honda, Draft Kings, and more.